Star Warn Fanatics were delighted to see cult favorite figure Ahsoka Tano make her live-action debut in season two of Disney Plus The Mandalorian, in which she was played by Daredevil star Rosario Dawson.
The real kicker is that there will be ample adventures of her in the future since Disney revealed that she would star in her standalone series, which will focus on her continuous war with the evil Admiral Thrawn.
The famous baddie has been chasing the warriors of the Star Wars world for decades, long before Disney bought the license, but as with many other characters, he was re-introduced into the mythos in Star War Rebels by Dave Filoni.
There's no announcement on who will play the Ashoka in live-action, however, some fans have suggested Benedict Cumberbatch for the part, which he flatly denied in an interview with Collider later this year.
"That's a straight no from me, right now," Benedict said. "There's no way I want to be turned blue. I turned the air blue, very recently. No no, seriously, I have precious time with my children and I think sitting in a makeup chair and being painted blue, and the amount of time it would take to do that and then take it off at the end of the day might just… it's not the right time in my life for that."
Ahsoka Disney+ Release date
At the time of its first revelation during Disney's 2020 investor call, no premiere date for the Ahsoka Television show was mentioned, implying that we may have to wait a while to discover what Anakin Skywalker's old padawan accomplished next. In light of the next Star Wars projects, GeeksULTD estimates that we won't see Ahsoka before late 2022 or early 2023.
Ahsoka Trailer
So far, no – it's still early – but Disney did provide a first glimpse at the series' logo, including a brief synopsis of its plot.
Ahsoka, a new Original Series, starring @RosarioDawson and set within the timeline of @TheMandalorian, is coming to @DisneyPlus. pic.twitter.com/jD8byvNvDP

— Star Wars (@starwars) December 10, 2020
The official description reads:
Ahsoka Tano (Rosario Dawson) is on the hunt for the evil Grand Admiral Thrawn in the hope it will help her locate the missing Ezra Bridger, the young Jedi that disappeared with Thrawn many years ago. Based on characters from the "Star Wars" franchise. A spinoff of the TV series "The Mandalorian".
Ahsoka Cast
Rosario Dawson will reprise her role as Ahsoka in this new series, succeeding Ashley Eckstein, who voiced the character throughout Star Wars Rebels, and The Clone Wars, and also a cameo in The Rise of Skywalker in 2019.
Hayden Christensen was revealed to be accompanying her in October 2021, repeating his role as Ahsoka's master Anakin Skywalker, who is expected to appear in reminiscence or as a force ghost.
Furthermore, in November 2021, it was announced that Natasha Liu Bordizzo (The Society) will play Sabine Wren. Natasha has also appeared in Star Wars Rebels.
Dave Filoni, the producer of Ahsoka, had hinted that Mandalorian artist Sabine will accompany Ahsoka on her adventures.
Filoni revealed in a subsequent interview that a Rebels finale scene – in which Ahsoka picks up Sabine to chase a new lead concerning Thrawn and Ezra – might well have occurred following Ahsoka's cameo in Mandalorian, implying that the duo's hunt may be covered in the live-action show.
Ahsoka Plot and Storyline 
Although the Disney announcement provided little specifics regarding Ahsoka's storyline other than the fact that it takes place during the same time frame as The Mandalorian, we might already have been handed some hints in season 2 of The Mandalorian.
We saw Ahsoka looking for the Star Wars Rebels antagonist, Grand Admiral Thrawn who vanished with one of the show's key protagonists towards the season finale.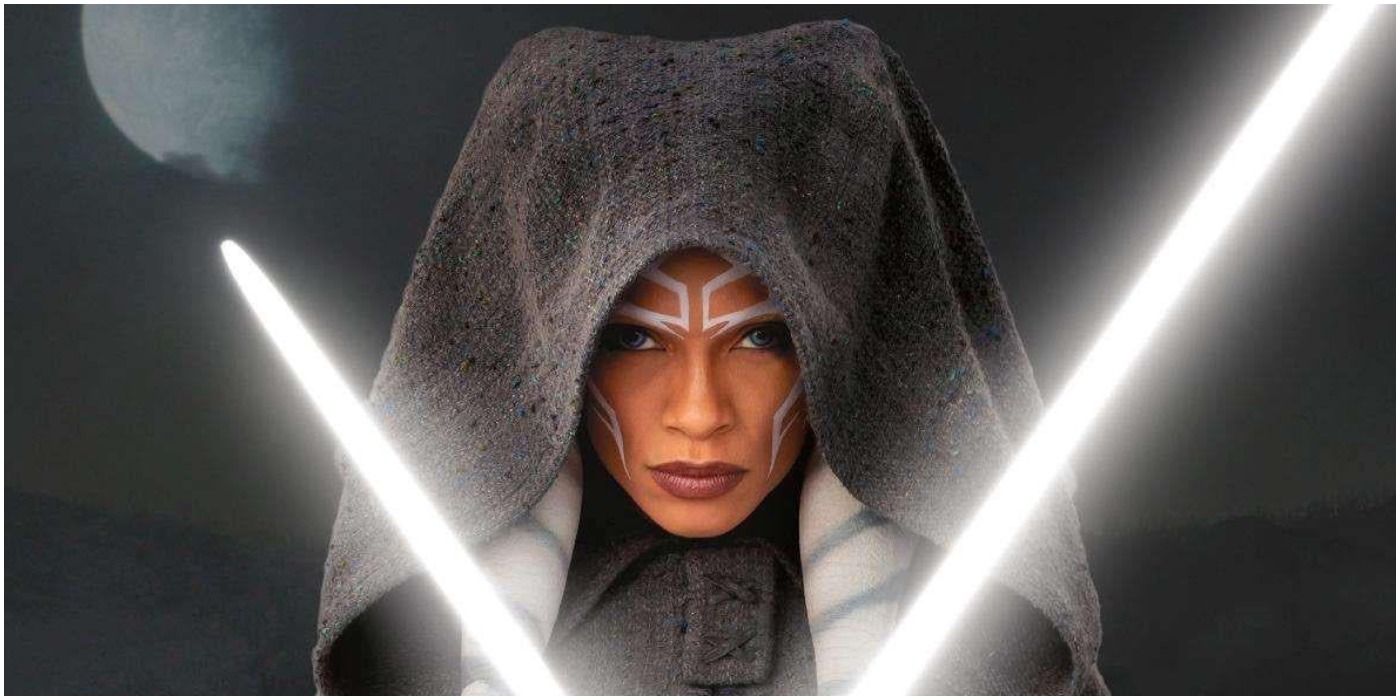 It's reasonable to believe that this reveal was inserted for a purpose and that Dawson's hero will be tracking down Thrawn (and attempting to save Ezra) throughout the slew of episodes in Ahsoka.
This might potentially reveal things about the characters in this new series.
Follow GeeksUlTD for the latest entertainment flicks and tech news.