Venom: Let There Be Carnage has confirmed the launch dates for 4K UHD, digital, DVD, and Blu-ray. The second installment of the successful franchise features Tom Hardy as Eddie Brock will be available for purchase on December 14. Moviegoers will have a plethora of choices to pick from, based on the home viewing version picked by them.
Only one supplemental feature is included on the DVD: a behind-the-scenes look at Let There Be… Action.
The video takes viewers behind the scenes of the film Venom: Let There Be Carnage, helmed by Lord of the Rings hero Andy Serkis, to experience how it all become possible. It covers everything from conception to staging, from green screen to movie screen, as well as all of the thrilling stunts.
Those who buy the Blu-ray, digital, and 4K Ultra HD will get a collection of seven unique features.
Hardy reprises his role as Venom, a dangerous protector and one of the MCU's most compelling characters, in the sequel. In search of his next huge story, reporter Eddie Brock (Venom's alter ego) secures an exclusive meeting with convicted killer Cletus Kasady (Woody Harrelson) while awaiting execution.
Kasady has figured out Eddie's secret, and with the help of the symbiote, he becomes the carrier for Carnage, the frightening monster. Despite their tumultuous relationship, Venom and Eddie must now join forces to bring an end to Cletuses's madness.
The Hollywood flick was written by Kelly Marcel and packs Naomie Harris and Michelle Williams as supporting cast.
When the film first came out in theaters, fans were excited to see the mid-credit sequence in which Eddie and Venom were transferred into the Marvel Cinematic Universe while watching Tom Holland's Spider-Man being classified as public enemy #1 on the television. How? we have no idea! But when Spider-Man: No Way Home premieres on December 17th, all doubts will be settled.
Check The Complete Listing of Features Below
Venom and Eddie (the old couple) What transpires when two entities share the same physical body? The simple answer is chaos. Andy Serkis, Tom Hardy, and the band of filmmakers cover all aspects of Venom and Eddie.
Evil & horrible Cletus Kasady- Follow the madness of this evil and psychotic villain with Andy Serkis, Woody Harrelson, and the whole production staff.
Concept to Carnage- Follow Carnage's animation and design of the mad symbiote from comic book pages to theatre screens.
Let There Be… Action- Travel to the film's set and embrace the film's development from idea to movie screens, and experience the jaw-dropping stunts.
Only the featurette "Let There Be…Action" is included on the DVD edition of the film. The film is slated for a digital and 4K Ultra UHS, DVD, and Blu-ray release on December 14th. We've added the covers below, check it out!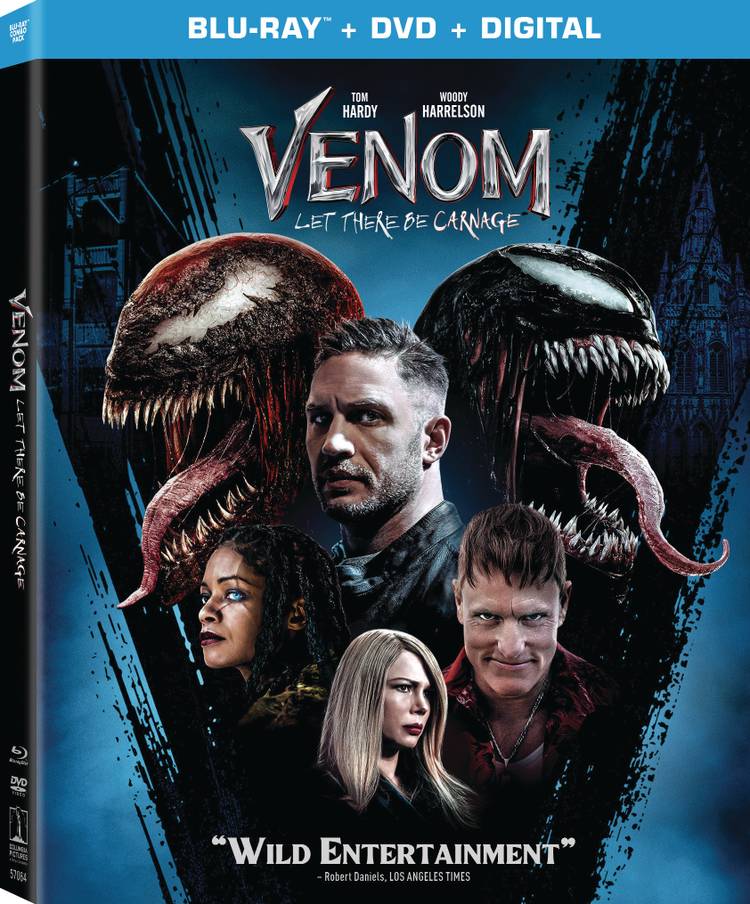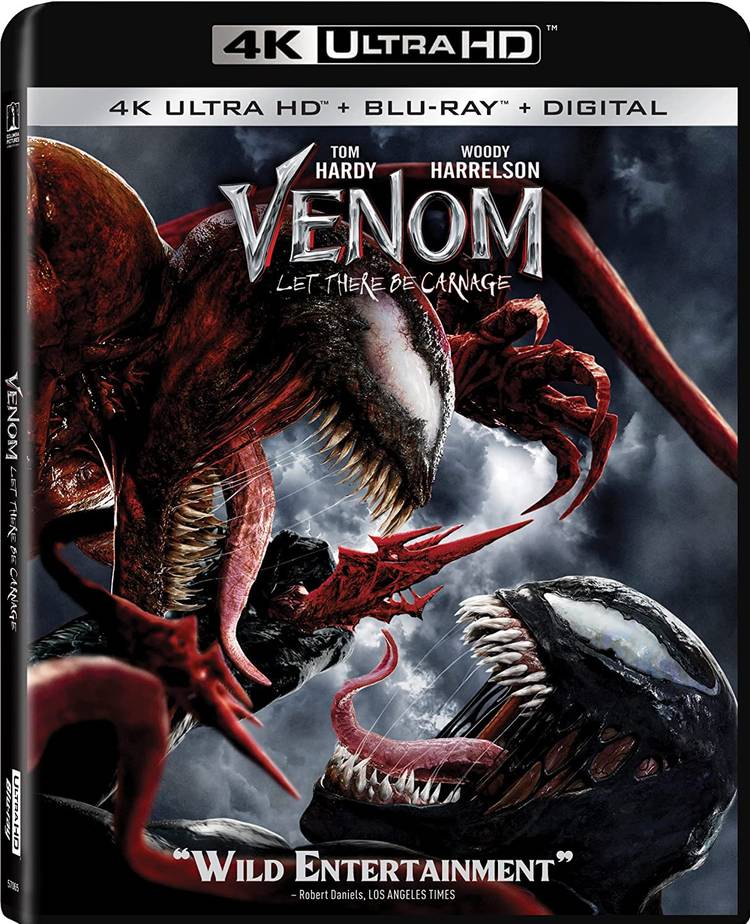 Follow GeeksULTD for all the latest and spicy entertainment news.