Finding it hard to shell out $200 for AirPods Pro? Don't worry, We've compiled a list of a few wireless earbuds with active noise cancellation, high-quality sound, and voice-calling capabilities available at a reasonable price point.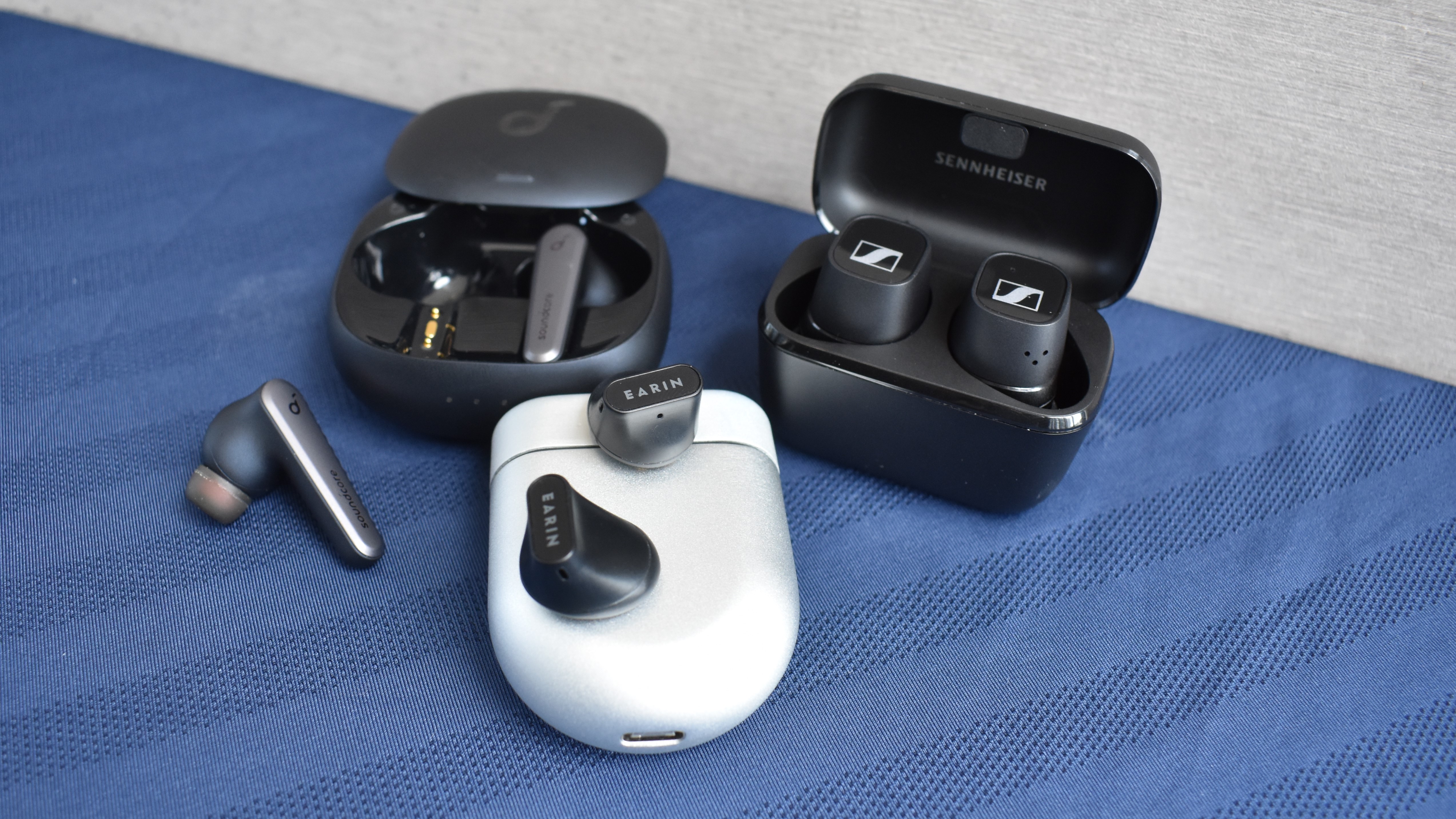 So, let's dig in.
Edifier TWS 330NB ( $40)
The TWS 330NB is one of Edifier's latest true-wireless earbuds, and it's a great deal. TWS 330NB buds have amazing audio quality, excellent active noise cancellation with transparency setting, and strong voice calling, despite the lack of a sensor that instantly shuts your audio when you remove them from your ears.
The TWS 330NB buds, which come in color or black, retail for $46, but we've seen Online coupons that drop the price down to $40.
Earfun Air Pro 2 ($36)
The Earfun Air Pro 2 is one of the best true-wireless buds on the market today. Moreover, the sound quality is outstanding for such a low price point.
Additional features include a sensor that automatically freezes the music when you remove the earphones from your ear. You don't frequently get a shell with wireless charging, and USB-C at this cheap. You may expect up to 7 hours of battery backup on a single charge if you're listening to medium volume levels, but you'll get around six hours if you're using noise cancellation.
TaoTronics SoundLiberty P10 ($40-$43)
For such a low price, TaoTronics' SoundLiberty P10 is among the best AirPods Pro rip-offs out there. Compared to AirPods Pro, the noise cancellation isn't quite as good. However, there is an ambient setting that lets noise through, similar to the transparency feature, but with a less natural sound. Additionally, there is also an anti-wind feature.
Anker Soundcore Life P3 ($130)
The Soundcore Life P2 earbuds from Anker have long been a favorite among those on a tight budget. Essentially a less expensive version of Liberty Air 2 Pro, the Life P3 has been improved with active noise cancellation and is now available for $130. When you remove the earbuds from your ears, the Life P3 does not instantly stop playing your music as well as there is no Wireless charging.
That being said, the audio quality is acceptable, and they're also ideal for making phone calls (they feature a bass-boost setting). Companion software lets you alter the sound a little, but it's better to go with the preset sound profile.
At moderate sound levels, the battery life is expected to last up to seven to eight hours. These babies have an IPX5 liquid-resistance rating, which implies that they can tolerate a steady stream of water and are likewise splash-resistant.
TCL Moveaudio S600 ($99)
In the past several years, TCL has expanded its product line to include earbuds in addition to its well-known Roku-powered TVs. I wasn't a fan of its previous versions, but the Moveaudio S600's sound quality and active noise cancellation are both fantastic, and the battery performance is respectable.
When it comes to voice calls, the device's efficiency is adequate, but it falls short of the AirPods Pro's. On the downside, Moveaudio S600 doesn't offer wireless charging but it's still one of the best options to consider if you're looking to skip out on AirPods Pro.
There's no lie to it that Apple offers impeccable products but they're priced at much higher rates. But the market is flooded with tons of other earbuds that offer top-notch quality at a much lower price compared to AirPods Pro.