It's finally here: a new map for Call of Duty Warzone's Battle Royale mode has finally been released. Call of Duty: Vanguard Season 1 will debut on December 8, 2021. In addition to Verdansk, Caldera will be the other large map in the game. Those who own a version of Call of Duty: Vanguard will be capable of playing the map for 24 hours before anyone else, starting at 9 am. PDT on Monday.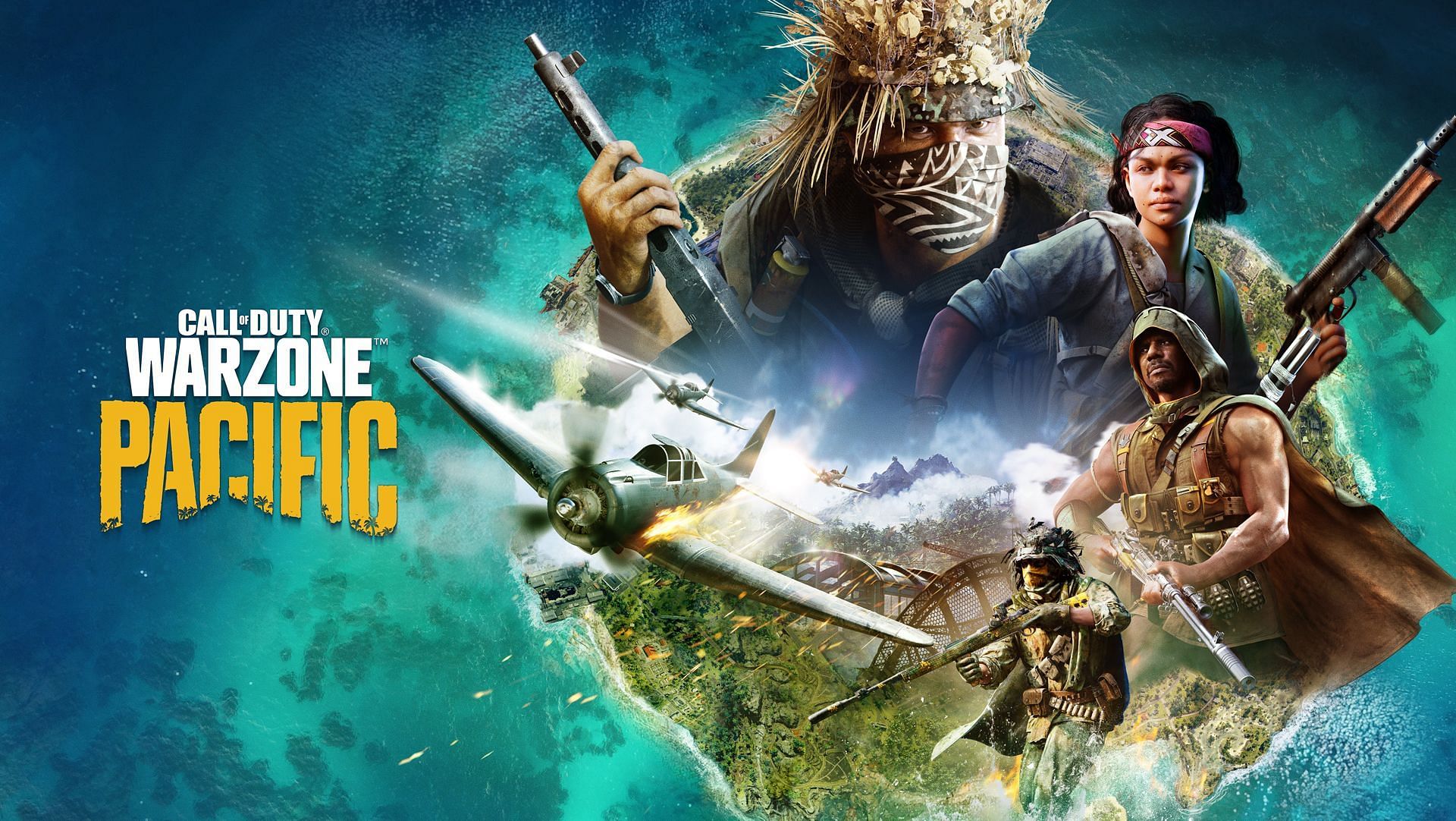 GeeksULTD will cover all the important details about the latest Caldera map, Warzone Pacific release date, launch time, latest weapons and so much more.
Update: Season 1 of #Vanguard and Warzone Pacific will now release Dec. 8.

Vanguard owners will have 24-hour exclusive first play access to the Caldera map. Open access begins on Dec. 9. pic.twitter.com/GnnYCp6g75

— Call of Duty (@CallofDuty) November 19, 2021
Call of Duty Warzone Pacific Launch date and time
Caldera, a new map for season 1 of Call of Duty: Vanguard, is being added to the Call of Duty Warzone Pacific. Early access for those who own a copy of the above-mentioned game will begin on December 8, 2021, while everyone else will be likely to participate on December 9, 2021.
The launch time across various time zones are 5:00 PM GMT, 9:00 AM PDT, 6:00 PM CET, and 10:30 PM IST.
The long-running Verdansk will be replaced by Caldera as the main map in Warzone. Approximately the same size as Verdansk, it offers 15 separate locations to explore:
Naval Arsenal
Industrial Docks
Runway
Ruins
Phosphate Mines
Peak
Beachhead
River Village
Clear Water Lagoon
Caldera Terminal
Agricultural Center
Shark's Lair Submarine Pen
Caldera Power Plant
Caldera Capital City
Royal Cabana Resort
How to Get early access to Call of Duty Warzone Pacific?
If you already own CoD Vanguard, you receive early access to Caldera, the newest Call of Duty Warzone Pacific map. By purchasing the latest CoD installment before 09:00 PT on December 8th, you can still gain 24-hours of exclusive access to the new resort.
Simply purchasing the Standard version will suffice, as there are no additional costs associated with this option. You can also wait till December 9th to see if your interest in WWII isn't as high as it could be.
An update: Last Hours of Verdansk will be available till 12/7 at 9 PM PT. Enjoy!

— Call of Duty (@CallofDuty) December 7, 2021
Call of Duty Warzone Pacific: New weapons and operators
Caldera's entrance in Call of Duty Warzone shall offer a slew of new stuff. PlayStation Store database leak claims that three new operators will be available in Season 1. Welgun or M1944 Hyde Carbine are some of the new weapons that will be included in the game.
Call of Duty: Vanguard will include some well-known Hollywood stars, which means they'll be playable in both Warzone and the next Call of Duty: Warzone 2. However, all of this is only a rumor and should be treated as such.
🚨 Call of Duty®: Vanguard Update 01.008.000 (PS4 : 01.08) Added To Database.

🟪 Season One 🟪

⬛ New Download Size :
⬜ US : 40.773 GB

🟥 Medium Update Size !

🟦 #Vanguard #CallOfDuty pic.twitter.com/IzXfX8pHCz

— Playstation Game Size 2 (@SizePlaystation) November 20, 2021
Call of Duty Warzone Pacific: New vehicles
New machine gunfighter aircraft are expected to be introduced to Warzone. This will aid in getting additional firepower. Additionally, an anti-air truck will be needed to bring down this aircraft. You can add this anti-aircraft truck to your preexisting launchers or static turrets.
So, what do you have to say about such enticing new updates? Hit the comments.