The perfect day at Disneyland has all the essentials in one convenient location. Disney's west coast park will soon have a new service called the Disney Genie and Disney Genie+. For those who want to maximize their experience at Disney, fresh features have been added to the Disneyland app, much like Aladdin's Genie from Aladdin.
Disney Genie and Genie+ Service Coming to Disneyland
The Disney Genie function allows users to choose what they want to do at the park, and the genie will design a day based on that information. Compile a list of your personal favorites to do in Disneyland by telling the Disney Genie what you want to eat, ride on, or see. The Genie feature will then compile a detailed itinerary for you. The app will also inform you of upcoming wait times for attractions you may want to visit, maximizing your visit to the park.
But the launch of the new service wasn't as seamless as predicted. The service started notifying users with a message shortly after the launch.
"At this time, new selections, purchases, or modifications to Disney Genie+ service or some individual Lightning Lane features are unavailable."
Not only does the app provide you with a list of items to see and do while at the park, but it also keeps track of your day plans as you move around. The Disney Genie function updates your itinerary in the background, just like the standard Disney app does, so that your trip remains exciting while also being well-managed in terms of time. Even though Genie is currently available at Walt Disney World, it will be fascinating to watch how it differs at Disneyland.
Access to the Lightning Lane Entrance via the Disney Genie+ service, which costs $20 per ticket, is not included in the Genie service but is an optional add-on. You can book a ticket on the application in the same way that Fast Pass used to function and utilize it to skip the waiting period and not squander your day in the usual queue, and then return at the given time.
While strolling around Disney World, Genie+ provides access to unlimited PhotoPass downloads, plus numerous audio stories.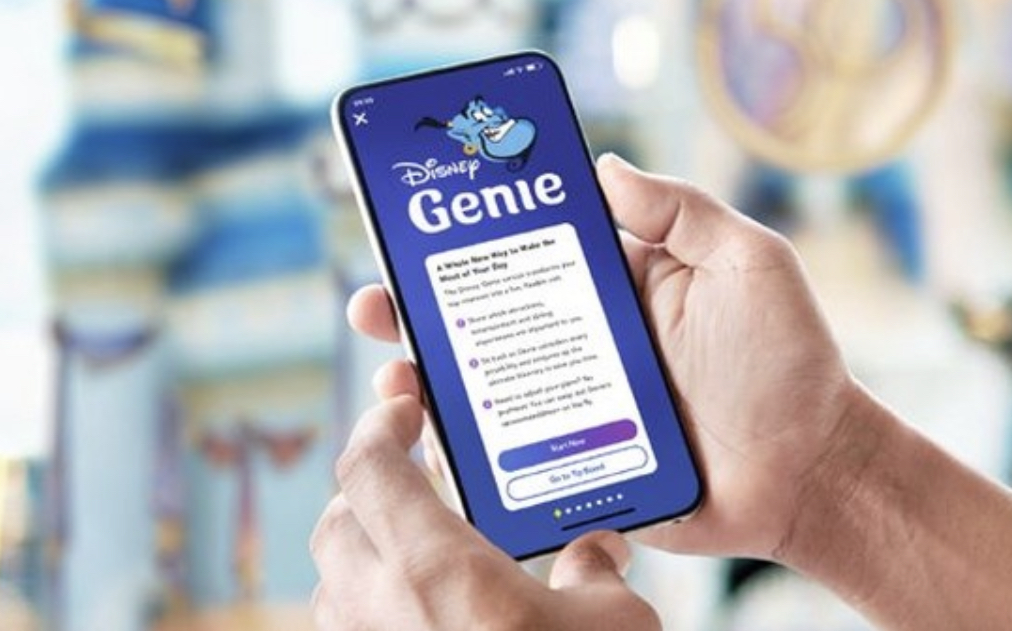 It is possible to purchase Disney Genie+ service via the Disneyland smartphone app after you have arrived at the park and synced your park ticket to your mobile device. The Disney Genie+ pre-buy option is also available after Dec. 8. After entering a theme park, you can start making your Lightning Lane entrance window selections.