In terms of popularity, GTA Online is among the most popular titles on the internet. Real-time multiplayer allows gamers to roam the free environment of Grand Theft Auto (GTA). A new GTA Online update, dubbed The Contract, is being released at the same time.
DLC and update packages for Grand Theft Auto titles have yet to be released by the developer Rockstar Games. The 15th of December is reported to be the release date, according to Express co., inverse.com, and other sources.
Such Rockstar Games launches have often lasted for just a few hours. Adding a lot of additional material to the online GTA V world is intended to be achieved through the Contract. Franklin and the well-known dog named Chop are rumored to make an appearance in the upcoming update. The game will also have other characters. Dr. Dre's new tunes and a second radio station will also be part of the new DLC.
When is GTA Online update coming out?
On Wednesday, December 15, 2021, a GTA Online update is expected to be released, according to several sources. A specific date and time have not been set for GTA Online's upcoming "The Contract" update. 2 AM PST/5 PM EST / 3:30 PM IST is when The Contract is expected to be revealed according to calculated guesswork. Based on prior release schedules, speculation has been formed.
A simultaneous release on PC, PS4, and Xbox One is also planned for the update's roll-out. According to previous reports, GTA Online will be updated on Wednesday.
In the years since he and his accomplices knocked over the Union Depository, Los Santos hustler Franklin Clinton has been making moves of his own.

Introducing The Contract, a new GTA Online story coming December 15 — featuring Dr. Dre, new music and more: https://t.co/07q6zZY2He pic.twitter.com/KNk96P1Osc

— Rockstar Games (@RockstarGames) December 8, 2021
A novel Stun Gun and a Mini EMP launcher will be included in the Contract, as well as additional in-game items. Enus Jubilee and Dewbauchee Champion are two of the new cars that will be included in the update.
Armory, and The Agency and are two more new establishments that have just opened. When it comes to Franklin, he needs two items: a trusted partner and a high-profile customer.
Having Lamar Davis, a long-time LS contact and aspiring cannabis entrepreneur, engagement with Franklin will allow you to be a key player in helping Franklin grow his business.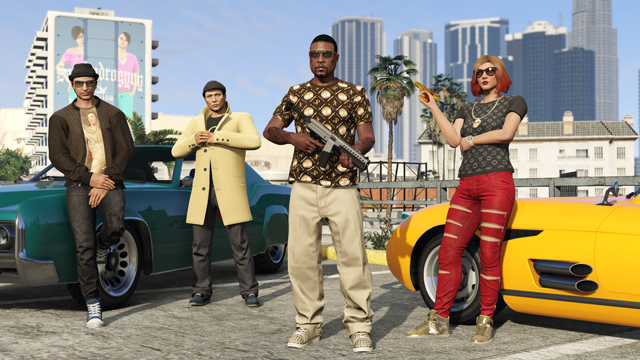 We'll have more gaming content for you soon so, make sure you visit this site in the future.