Google Maps is beginning to roll out a feature that will show you where the most people are congregating in your city or town. The new service, dubbed 'Area Busyness,' is intended to help you escape crowds and quickly determine if your neighborhood or a specific area of your city is seeing an unusually high volume of traffic.
If you're in an area with restaurants, stores, and other types of entertainment (like museums), this tool can help. Once Google Maps users in India and throughout the world update their smartphones, they may begin enjoying the new Area Busyness feature.
Google points out that "many regions throughout the world are removing [travel] restrictions" following the pandemic. As a result, it is expected that many people would take advantage of this holiday season to visit tourist attractions. The new features from Google will make it easier for customers to plan their journeys and provide them with additional insights that weren't previously available in the navigation app.
A total of four new features have been revealed. For now, some of these will only be available to Google Maps users in select countries, while others are being pushed out worldwide. Here is a look at everything the new Google Maps patch has to offer, starting with the previous version.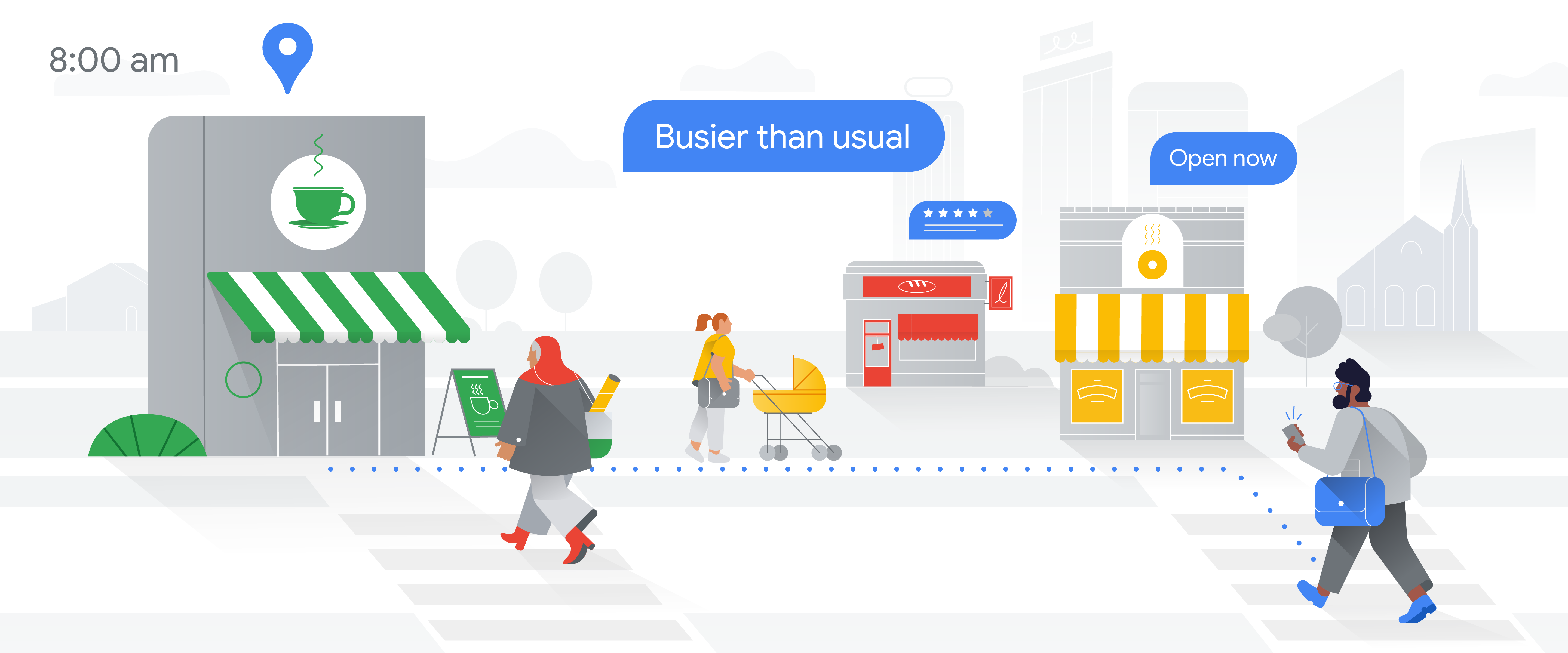 How to Use 'Area Busyness' in Google Maps?
The busyness indicator appears when you zoom in close enough to read 2,000 feet or 1 kilometer on the map scale. An orange-tinged dotted line and a sliver of the region are visible while the Busy Area symbol is in view.
If you tap the symbol, you'll be shown some statistics about the location, such as how busy it is compared to the normal day and hour. You may also examine the normal crowd levels for each day of the week and prepare in advance for a journey that best suits your needs.
Besides providing information about the location, this screen also provides instructions to get there. Maps remember your previous means of transportation, but you may change it by tapping the Directions icon.
A "plus code," a combination of six or seven letters and numbers, as well as the city name, functions as a physical address for a general region as you scroll down the page. That precise location may be found and navigated again using this code, which can be saved for future reference. It's as simple as searching for a location using a code at the top of the screen.
With all this information in mind, you'll be less likely to become entangled in a chaotic mortal vortex that moves inexplicably in all directions at once. Unless, of course, you're a fan of it, in which case you should follow the current.