It has been confirmed by BioWare that Mass Effect 4 is in production, and the latest image published on Twitter provides fascinating tidbits about the long-awaited title. Mass Effect 4 is still a mystery to us, despite our best efforts. The precursors left us with tons of unanswered questions about our favorite commander. We still don't know if Mass Effect 4 will resurrect Commander Shephard or will feature a new protagonist or will it be a continuation of the crew's experiences in Andromeda?
In this article, we've gathered all the info BioWare has provided us regarding Mass Effect 4. Even though Mass Effect 4 is still a couple of years away, the game's narrative is beginning to take shape.
Mass Effect 4 Release Date and Respective Platforms
If you're scratching your head over the Mass Effect 4 release date, you're not alone. BioWare's early development stage means that a formal delivery date is unlikely to be announced for quite some time. When it comes to new-generation Mass Effect, we can stem from the fact that it will be released on both Xbox One and PlayStation 5 at some point.
Mass Effect 4 Trailer
A cinematic teaser for Mass Effect 4 has been published by BioWare, however, it is more of a tease/confirmation of production than anything else.
In the trailer, after soaring above several galaxies in space, the camera zooms in on a single one and follows a small ship as it drops into an ice planet. At the same time, many voices might be heard narrating crucial moments in human history as if they were real.
The first encounter with aliens and interstellar travel are among the possibilities. The Reaper dilemma from the classic Mass Effect series or one of humanity's first encounters with aliens might be the inspiration for this event.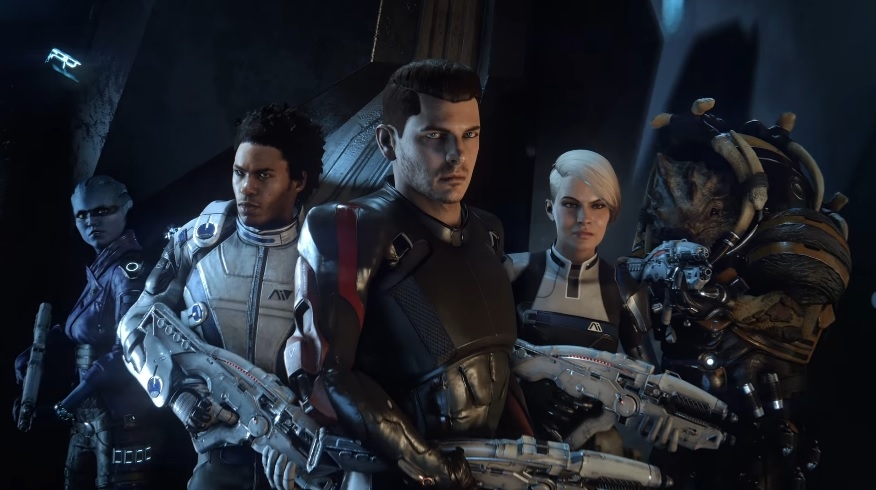 Finally, a descendant of the Ansari race mounts a snow-covered mountain to retrieve something that has been set alight. The female Ansari smiles as she removes the snow to show the object is a fragment of N7 armor.
Mass Effect 4 Setting and Plot
Even while many have claimed that Shepard's saga is finished, I have a strong suspicion that the upcoming Mass Effect title will focus on him. A coincidence like this would be out of character for Liara to locate a similar N7 plate to the one that belonged to Shepard, wouldn't you concur?
However, the truth that BioWare included a "happy ending" in the last Mass Effect title leads me to believe that this was a deliberate decision on their part.
Everyone was first enraged when they learned of the conclusion, perhaps they never killed off Shepard after a trilogy of forging friendships, alliances, and connections.
Assume that after you finish Mass Effect 3 a few years from now, you'll be able to pick up the next game immediately after the credits roll, continuing the Story of Shepard in Mass Effect 4.
Mass Effect 4 Poster
Bioware shared a Mass Effect 4 poster in November, dropping more hints on the upcoming title. The post read-
"We are, of course, hard at work on the next adventure in the Mass Effect universe. Until then, please accept our most humble thanks to you for accompanying us on this journey. We know we couldn't do it without you — on N7 Day, or any other day."
A poster depicting a ship and its crew on a distant planet shortly followed. Some fanboys have honed in on the image and seen what seems to be the injured body of a Geth as the landing group approaches a crater.
We relied heavily on the Geth as our primary armament in the first two Mass Effect games. They're a robot species with a hivemind that the Reapers have employed as infantry in both Mass Effect games. After the events of Mass Effect 3, the Geth rebelled against the Reapers and joined the war.
We have another #N7Day surprise for you from the team working on the next Mass Effect. 👀

Thank you all for being the best fans in the world! pic.twitter.com/kUwASGJhcx

— Mass Effect (@masseffect) November 7, 2021
The fact that Mass Effect 4 is still in development and a few years away from our gaming libraries hasn't compromised the excitement of fans and critics alike. The Mass Effect trilogy was a huge hit, the exciting stories and newly discovered galaxies have likewise opened doors to many plots and stories. So, let's wait and see how Bioware surprises us this time.