At the Palacio Vistalegre in Madrid's southern suburbs, the cast of Netflix's "Money Heist" reassembled for an unusual day of "Money Heist"-themed events on Tuesday, with over 5,000 Money Heist fans in the crowd. Despite the fact that "Money Heist," or "La Casa de Papel," or "La Casa de Papel" in Spanish, has finally come to an end after volume 2's jaw-dropping and Professor worthy ending, Pedro Alonso (Berlin) joyously declared that the universe built by Alex Pina five years ago will be resurrected, albeit in a different form.
The aforementioned series is scheduled to premiere on Netflix in 2023.
It was later announced that "Squid Game" star Park Hae-soo will take on the mantle of Berlin in an earlier confirmed Korean adaptation.
"It is a memorable moment because it is the end of one cycle and the beginning of another," Alonso said at the fan event. "Today I was talking to Jesús Colmenar and we were saying that now we walk into the unknown, open to whatever happens and without expectations."

"I know that these people will give the series every possible twist and turn," he said, indicating towards the group of "Money Heist" screenwriters at the event. "The responsibility (of spinning off such a popular series) can be a burden and a prison, I hope we continue to have the courage to use this wonderful energy to risk everything again," He continued.
The news that a Berlin-themed spinoff is in the works is sure to excite many fans, owing to the fact that he was one of the show's most beloved characters despite his death early in the show's very first heist. As charismatic and witty as Berlin is in many moments, he is also sexist, aggressive, and an unquestionable sex offender. He had intercourse with a female captive under great pressure, and arguing that the deed was consenting requires a lot of mental acrobatics. Many viewers will never be able to forgive Berlin for that transgression.
In fact, in the Netflix documentary "Money Heist: The Phenomenon," released last year, both Alonso and showrunner Alex Pina explicitly labeled the character as disgusting, sexist, racist, and at times psychotic.
The saga of "La Casa de Papel," a ragged crew of misfits who breach into the Spanish treasury to print and plunder millions of Euros in untraceable cash, begins in Madrid and eventually spreads to locations all over the world. Although the robbery would not be completely unintentional, it was morally superior to most large heists because the group was, in The Professor's own remarks, not robbing from anyone. Netflix saw early on that focusing on regional languages would pay off in the long run, thanks to the show's international appeal, which extended far beyond Spain and Europe.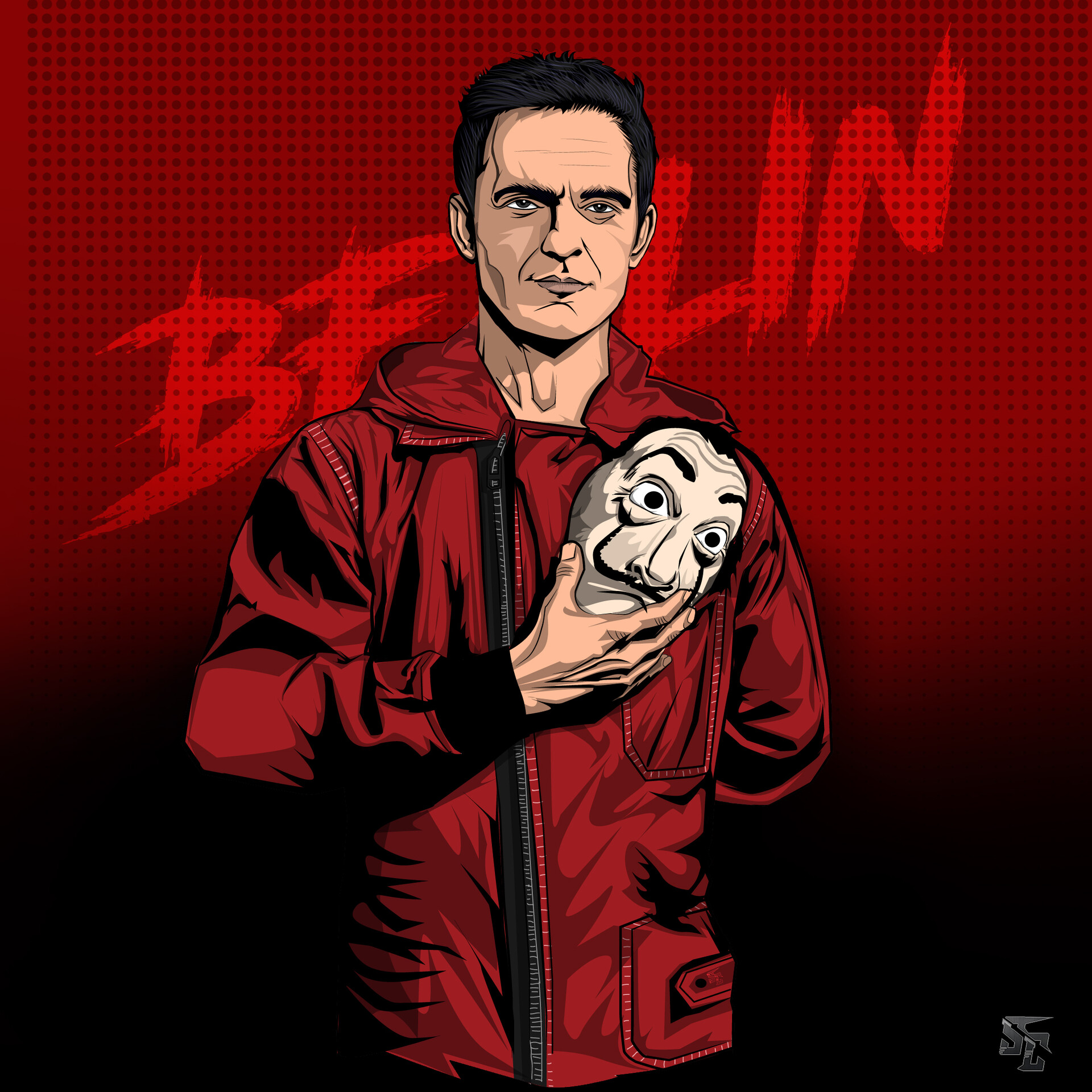 Ed Sheeran's audition tape was shown as the night came to an end, and he indicated his willingness to portray The Professor in a potential English translation. Bela Ciao was performed by a choir before the first few minutes of Part 5 Volume 2 were played.