A little mouse named Quill, in the interactive virtual adventure game "Moss," sets out to rescue her uncle and save her realm from the Sarffog, a fire-breathing dragon. First- and third-person points of view allow the player to interact with Quill and the world around them, developing a unique relationship with the protagonist.
If that wasn't enough, the mouse also uses American Sign Language to interact with the player to further cement this bond.
At the time of its release, "Moss" received a Metacritic score of 85. The atmosphere, gameplay, and storytelling were all lauded by critics, who dubbed it the "first must-have title" on the PlayStation VR. The game's primary flaw was its short runtime, which left players longing for more after a quick journey around Quill's world.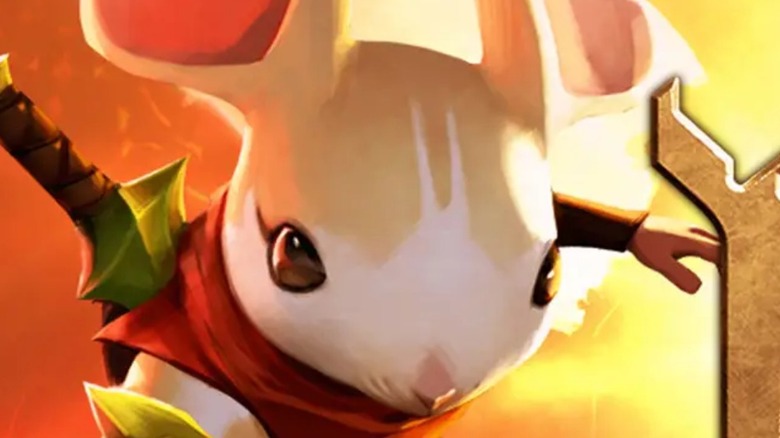 The widespread impression was that "there simply wasn't enough "Moss" to go around" After three years, the team behind the game heeded the industry's calls for further material and unveiled the sequel.
Here's everything we know about Moss: Book 2.
What is the Moss: Book 2 Release date?
Polyarc announced "Moss: Book 2" around July 2021, but did not specify a release date or timeframe. As with its sibling, "Book 2" will be released for PSVR. Road to VR's Josh Stiksma, the game's lead designer, has said that the first game's success was greatly aided by porting it to other platforms. As a result, Moss's further voyage will likely utilize PC-based headsets in the future.
Book 2 has been in development for almost two years, according to Stiksma, and is still benefiting from a considerably larger team of devoted employees than the original. Even if the sequel has a greater scope, the creators already have "figured out" areas like art direction and world design for the second time around.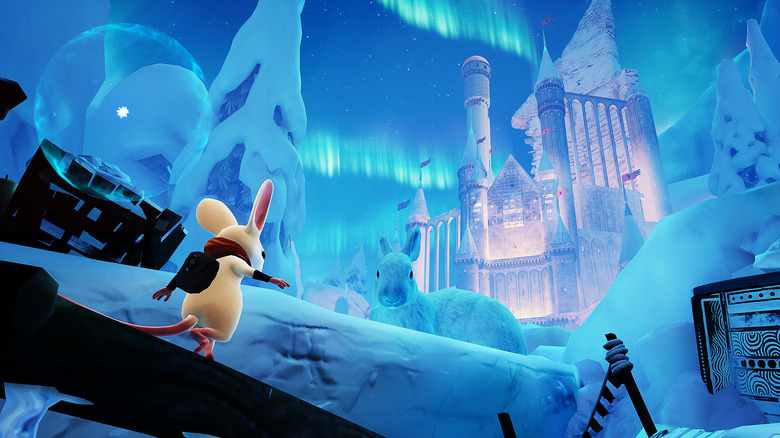 Moss's world may be back in the spotlight sooner rather than later, or at least within two to three years, thanks to this new, more efficient approach. There is a good chance that the adventure will reap the benefits of the new PSVR 2 elements and aid to usher in a much more immersive virtual reality experience.
Is there a trailer for Moss: Book 2?
First-ever trailer for Moss: Book 2 was shown at the Sony State of Play in July 2021 as a surprise presentation for the new game. It takes less than two minutes for the Announce Trailer to introduce the new narrative, which begins immediately following the events of the original game, with a blend of cinematics and gameplay.
What is the gameplay like in Moss: Book 2?
It was revealed by Stiksma to Road to VR that the sequel, titled "Moss: Book 2," will keep the same basic gameplay loop, but add additional interfaces with the surroundings and a progression system based on weapons.
Even though it is shown in the Announcement Trailer, it is not apparent if the player has free reign of their armament or is limited to certain regions in the game.
"Along with new weapons like the hammer and nature attunement ability for creating new pathways for exploration, we were excited to build upon the player's ability to charge Quill's weapons," Stiksma said. "This not only provides Quill unique ways to solve puzzles, uncover secrets, and defeat enemies, but it feels really good to be able to reach out and connect with her through that kind of teamwork."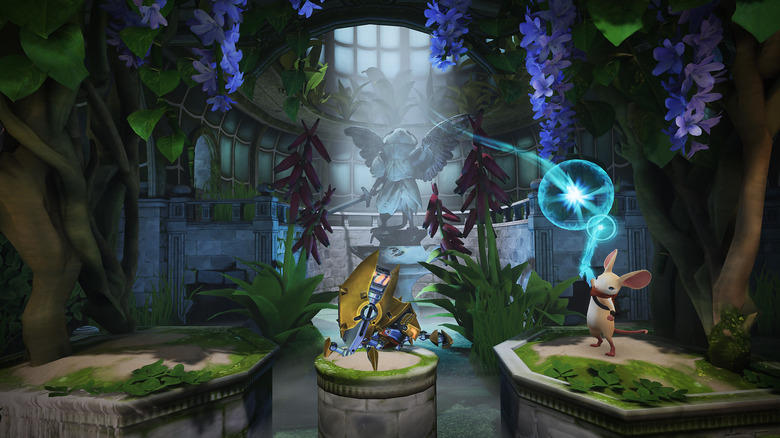 Follow GeeksUlTD for more updates.