People all over the globe utilize WhatsApp, which is regarded as one of the most prominent messaging apps. Encrypted messaging technology allows us to interact with people around the world and share media like videos and audio recordings. Now the broadcast list on WhatsApp provides everyone with the option to deliver a message to a large group of individuals at the same time.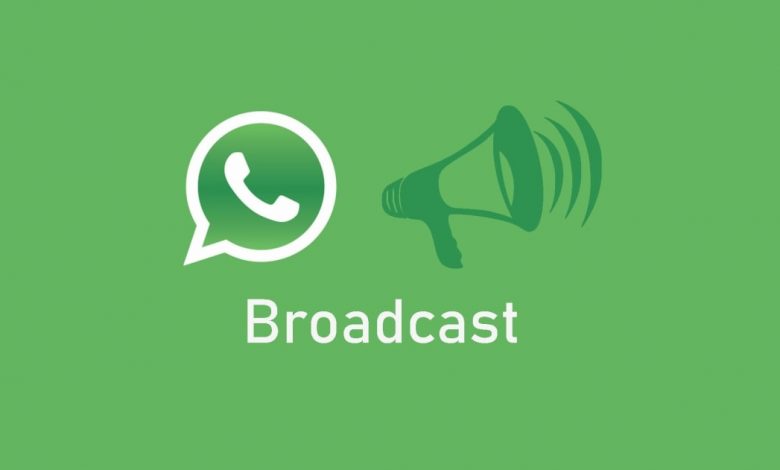 How to create a broadcast checklist on WhatsApp for Android?
To create a broadcast checklist on WhatsApp for Android, users need to follow these steps-
Select the three verticle dots found in the upper right-hand side of your app.
Select the 'New broadcast option'
Choose the people you want to include in your Whatsapp broadcast list
Complete the check sign to add the contacts
Once you're done making the broadcast list, you're now ready to send any texts to your multiple contacts.
When you send out a text or a media to a broadcast list, it'll be distributed to all recipients who have your phone number stored in their phone contacts. To get the broadcast message, the recipient must have stored the number in their phone's contacts.
The message will appear as a regular WhatsApp message to the recipient. The amount of Broadcast lists you can build is unlimited. Broadcast lists on WhatsApp can have up to 256 people.
WhatsApp also provides its users with the option to edit their existing broadcast list, here's how to do that-
Select and open the list you want to make changes to by clicking on 'edit'
Select the three verticle dots found in the upper right-hand side of your app.
 Select the Broadcast list information option.
You'll now have the choice to make changes to your existing broadcast list. Now you can delete or add more members to your broadcast list.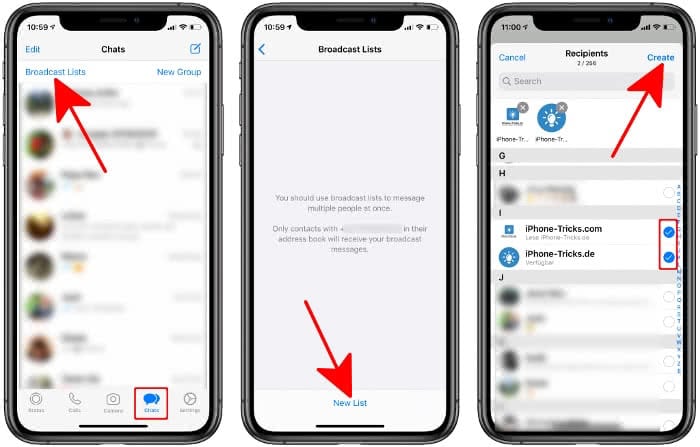 How to create a broadcast list in WhatsApp for iPhone?
It's easy to send information to a large group of people at once using broadcast lists! In this way, you don't have to set up a group chat where all can all see the message you're sending. You don't have to worry about putting 20 individuals in a group chat where no one desires to be.
Such group chats are only good if you're handing party or wedding invites. Remember that for an individual to get your message, they must your phone no. saved in their contact list.
Here are a few steps you need to follow to create a broadcast list on your iPhone.
Open WhatsApp
Select the Chats button located at the bottom of your screen.
Tap Broadcast Lists.
Select New List.
Select the people you want to add to your broadcast list.
Hit Create.
You can now send messages to the people on your broadcast list by just typing them in. It'll appear as if you're having a one-on-one conversation with each of your contacts when you deliver these messages.
Even though they will be able to recognize it was a broadcast message, they will be unable to know who else was else on that broadcast list, nor will they be able to get in touch with anybody else on the broadcast list
Meta is evolving by day by day and so does the features of its extensions, be it be Instagram or WhatsApp. Follow GeeksULTD to know more about exciting tips and tricks that you never knew you needed.