Apple AirTags are little, circular gadgets that you may use with a variety of attachments to attach to your stuff. If you lose any of your items, you may use the Apple Find My application to track them down. The AirTags don't have as many hidden functions as the AirPods, but they do include a few that can help you reap its benefits.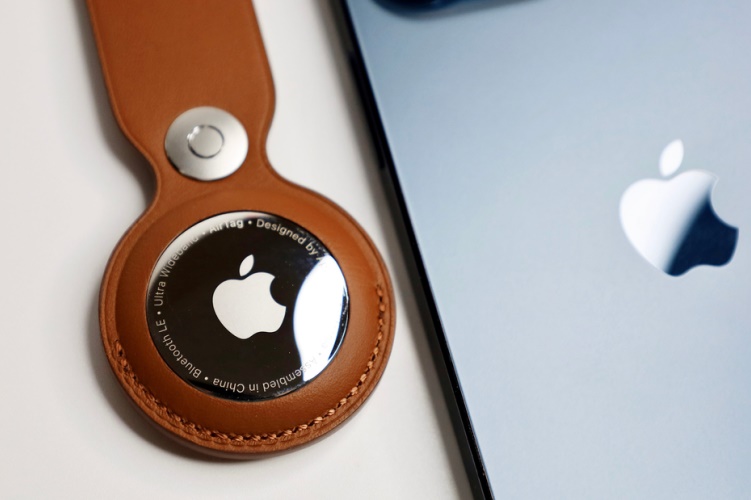 Here are a few Apple AirTags tips and tricks-
Guard against AirTag stalking
If someone leaves an AirTag in your backpack, they should theoretically be able to track you wherever you go, right? Yes, Kinda!
An AirTags Found Moving With You notification will appear if your iPhone, iPad, or iPod touch detects the presence of an AirTag belonging to someone else in close vicinity.
It is possible to locate the AirTag by tapping that notification. If the AirTags is connected to one of your belongings rather than misplaced by the user, for example, your smartphone will give you the choice to discontinue the tracking.
Sadly, you won't get this notification if you don't have an iPad, iPod touch, or iPhone with you. A sound will be made by an AirTag after three days of not being in contact with its owner. Even if you've been alerted, the user will still have three days' worth of information on your movements at this time.
Factory reset an AirTag
Resetting a device back to factory default settings is an important skill to have. If your device stops operating or if you inherit one that is still registered to a prior owner, this is a useful feature to know about.
Using your fingers, push hard on the coated steel rear cover of the AirTags, and then spin it counter-clockwise until it pops off. Remove the battery, reinstall it, and push the button until you feel a beeping noise.
AirTag will produce a bit distinct tone on the fifth occurrence and the gadget will be reset. Set up a fresh AirTag on your iPhone by replacing the back cover.
Return a lost AirTag
A lost AirTag can be returned to its rightful owner by checking if it has been recorded as missing. With NFC (Near-Field Communication) on your smartphone, it doesn't even matter if you have an iPhone to use this app.
To use the AirTag, just place it on the rear of your phone and keep it like that for a few seconds. You should be sent to a webpage that lists the owner's phone number and e-mail address. After contacting them, you can surrender the AirTag and anything it's linked to.
Use an AirTag as a trigger
Among other things, you may use an AirTag to switch on the bulbs in your basement, get routes to your home, or begin listening to your favorite music. Your iPhone comes preloaded with the Shortcuts app.
Tap Automation, then the + (plus) key on your AirTag to get started. Select Create Personal Automation and then NFC to complete the process. Once the tag has been scanned, you'll be given the option to choose what activities the AirTag should do.
Rename an AirTag
When using multiple AirTags, make sure they're properly labeled so that you can quickly locate them. You'll be asked to give each AirTag a title when you're configuring your device. However, repurposing your item may necessitate a title change.
Use your phone's Find My app to locate your AirTag by selecting Items, then tapping your AirTag. Select Rename Item from the info card by swiping upon it. A Custom Name can be used if none of the pre-selected alternatives appeal to you.
Here are a few tips and tricks you can employ to get the most out of your Apple AirTag. What's your favorite one?