The new year is just around the corner, and Pokemon Go is once again providing gamers the opportunity to celebrate in the game. As of Friday, December 31, the celebrations will begin at 10 pm local time and end at 8 pm on New Year's Day, Jan 4.
Gamers may expect to witness fireworks beginning at 11:00 p.m. on New Year's Eve. During the event, new Field Research, and Timed Research will be available, allowing players to catch both returning and new dressed Pokemon, such as Hoothoot in a New Year's Hat and Slowking with 2022 Glasses.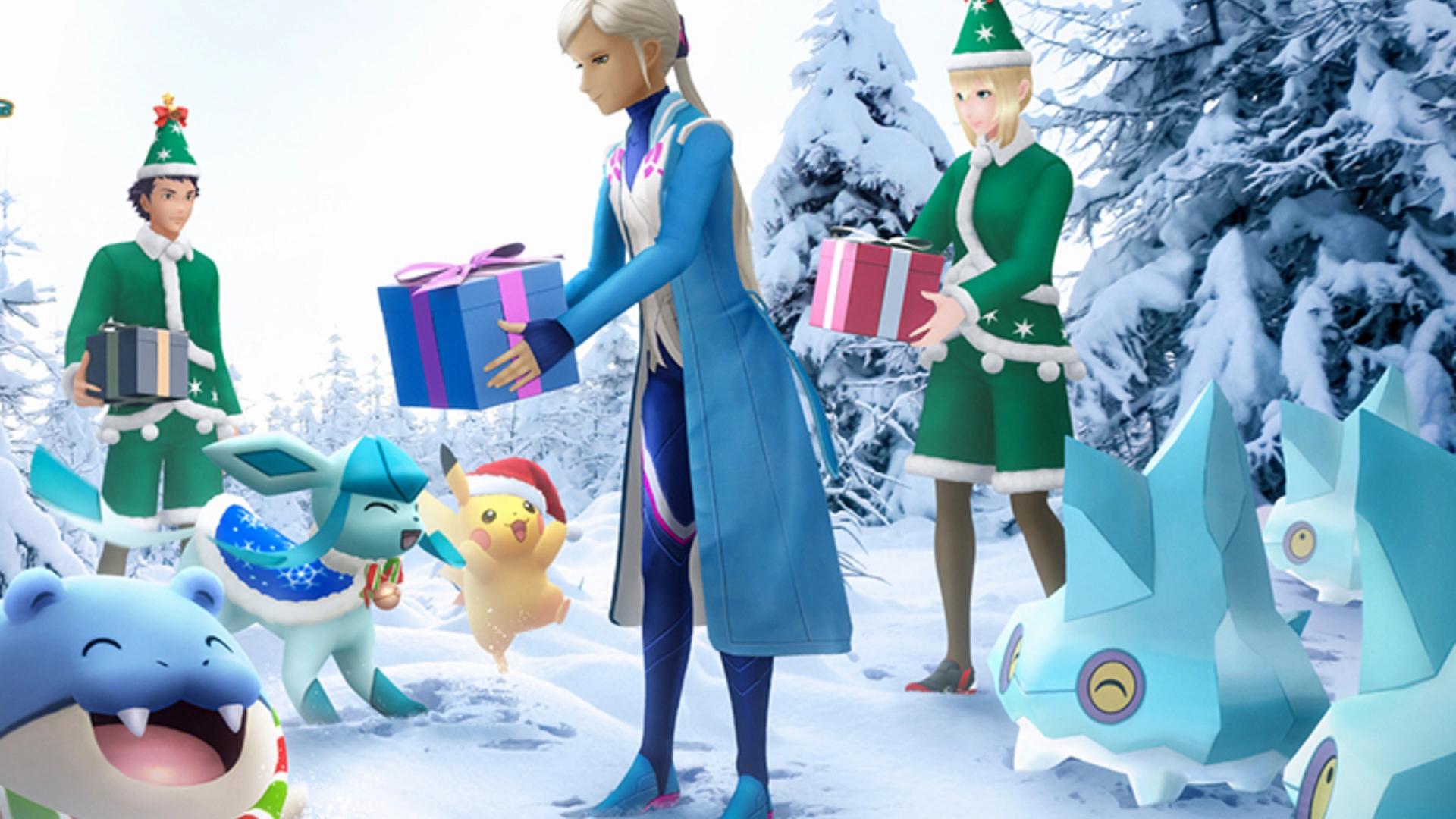 There has never been a chance to get Shiny Hoothoot before. The Shiny New Year's Hat Hoothoot may be found during the event, while the conventional Shiny will be available after the event. Slowking, on the other hand, seems to have a good idea of what year it's about to enter. Continuing the slowpoke New Year's joke, Pokemon Go has brought back the 2020 and 2021 Glasses Slowpoke and Slowbro.
Costumed Pokemon
New Year's Pokemon, including party hat-wearing Gengar, Wobbuffet, and Pikachu, will surface in the wild and hatch from eggs during the celebration. Slowpoke and its evolutions will also be seen sporting New Year's glasses.
The following are some of the other costumed Pokemon who have returned:
Party Hat Bulbasaur
Party Hat Charmander
Party Hat Squirtle
Party Hat Raticate
Party Hat Nidorino
New Year Hat Pichu
New Year Hat Pikachu
New Year Hat Raichu
Party Hat Gengar
Party Hat Wurmple
Party Hat Wobuffet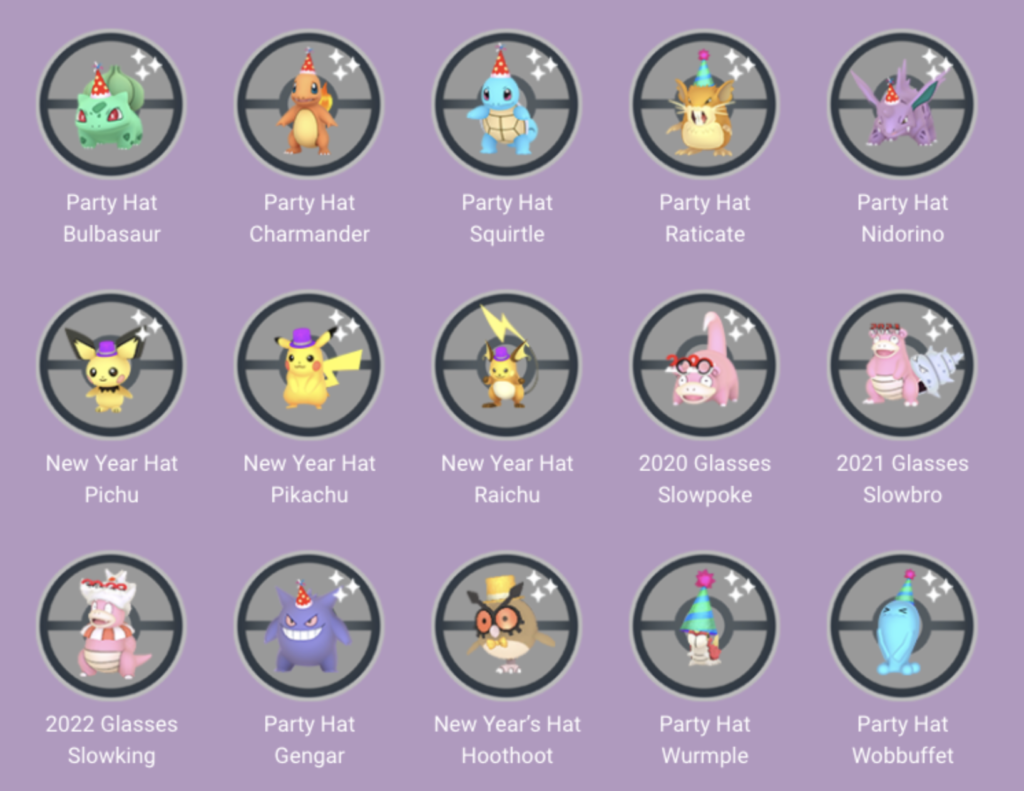 As well as hatching from 7km eggs, some of these Pokemon will reappear in One-Star and Three-Star Raids throughout the event. As a result, there will be no shortage of chances for players to get them! Additional avatar accouterments, like a New Year's Headband, 2022 Glasses,  and jacket set, trousers, and boots will be available in the game store.
New Year's stickers will also be available at the store. If you don't want to spend your hard-earned money, you may get them by spinning PokeStops or receiving presents from friends.  Overall, it appears that the game will offer plenty of ways to enjoy the occasion!
Pokemon GO New Year's Event Date & Time
The 2022 New Year's event will run from December 31, 2021, at 10 p.m. local time until January 4, 2022, at 8 p.m. local time.
Pokemon GO New Year's Event 2022 Bonuses
During the New Year's event, there will be a few in-game benefits in addition to the dressed Pokemon. Pokémon eggs put in incubators will mature in half the distance they generally take, and you'll get double the regular amount of Stardust and sweets for hatching monsters.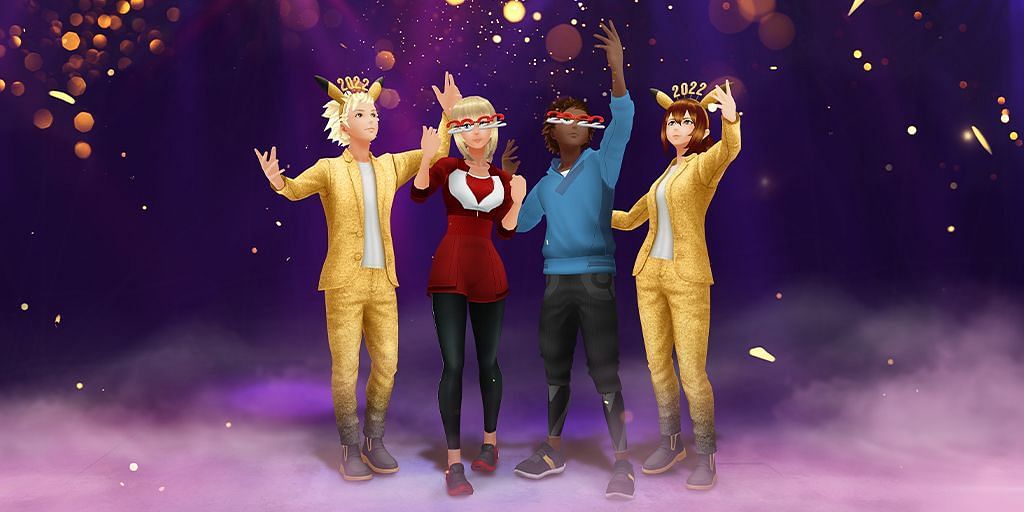 Pokemon Go is available for both Android and ios devices. Do you intend to participate in Pokemon Go's New Year's event? Has the Season of Heritage been enjoyable for you thus far? Let us know what you think in the comments below or on Twitter.