Genshin Impact 2.4 will feature several new characters, and the banner order may have already been leaked. In Genshin Impact 2.4, Yun Jin and Shenhe are scheduled to make their formal debuts. Rumors have also surfaced that Xiao, Ganyu, and maybe Zhongli will be rerun banners. The banner order has already been partly revealed thanks to a reliable insider.
Let's know more about it in detail.
Genshin Impact 2.4 Update Release Date
According to the 42-day update cycle in Genshin Impact, the optimal release date for version 2.4 is January 5, 2022. Each location will have its own set of upgrading and maintenance timeframes.
Genshin Impact fans may look forward to a bevy of significant announcements on the channel. New characters for version 2.5 may be revealed on the appropriate social media accounts once the event has concluded.
Genshin Impact leaker unveils character banner order for version 2.4
[2.4 LEAK]

First Banner: Shenhe + Xiao (probably with Yun Jin)
via: Lumie

We don't know about second banner, but we have some rumors about: Ganyu + Zhongli (NOT CONFIRMED)#GenshinImpact #原神 #xiao #shenhe #yunjin #ganyu #zhongli pic.twitter.com/Xk2YJiD0SL

— Genshin News & Info (Leaks) (@Genshin5stars) December 22, 2021
Genshin Impact 2.4's character banners were just disclosed by a reliable leaker, Lumie. Version 2.4 will commence with Shenhe's banner and a replay of Xiao's banner, according to Lumie. This suggests that Shenhe will be available for purchase on that date in the year 2022.
Reruns of Zhongli and Ganyu may commence when these banners are removed. These banners weren't predicted by Lumie, but the rerun rumors have focused on Xiao and so these two characters. Ningguang's forthcoming skin has also been reported by another leaker, who stated that Zhongli and Ganyu would both be rebroadcasted at the same time.
It is true.

There are 3 banners rerun in 2.4 pic.twitter.com/2leogCoSfK

— Nothing to say (@Papatronic_c) December 22, 2021
It is true.

There are 3 banners rerun in 2.4 pic.twitter.com/2leogCoSfK

— Nothing to say (@Papatronic_c) December 22, 2021
For the first time, two-character banners from Genshin Impact ran simultaneously in version 2.3, but both were repeats. Until the appearance of Itto, it looked that new characters would be introduced without a companion banner. However, if Lumie is correct, Shenhe will be published in conjunction with a rerun of the original as well.
Version 2.4, if initiated with Xiao and Shenhe, might have ramifications for upcoming Genshin Impact banner campaigns. Irrespective as to whether a new role has been introduced, numerous character banners may be active at once.
It was previously reported that Zhongli will appear in Genshin Impact 2.4, however, the initial whistleblower now claims this is false. While most Genshin Impact 2.4 dumps suggest replays for the Ganyu and Xiao segments, the Zhongli part is lacking.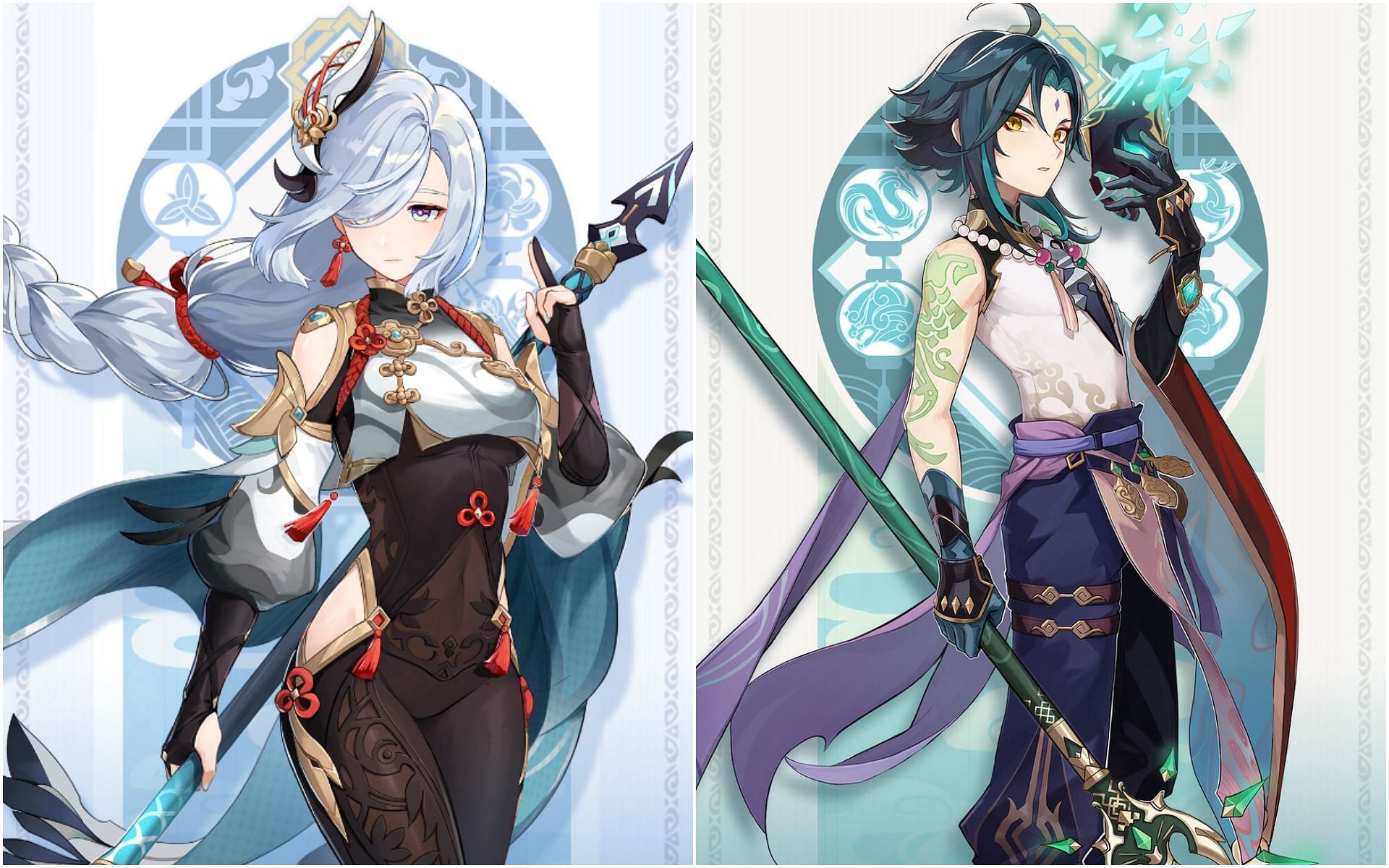 Genshin Impact lovers should expect Yun Jin to be a new 4-star character in the 2.4 banners. While she's a Geo polearm character, leaks haven't revealed whose banner she'll appear under.
Supporters of Genshin Impact are welcome to check in to the Livestream this Sunday to learn more about the 2.4 banners. Streamers may tune in to the event on Twitch at 7:00 a.m. on December 26.