A little over a month ago, Endnight Games confirmed that their sequel to The Forest was being postponed. A new trailer was promised in a few weeks, and a few fresh screenshots were released at the time. That, and a little more, was what we got today. Sons of the Forest's newest video introduces its survival/horror setting and reveals a May 2022 release date.
There is a strong difference in the teaser, which shows a peaceful side of the game while the remainder is packed with dread. Crafting, survival, and unnerving body horror are all featured prominently in The Forest and Sons of the Forest. There isn't much survival in this game; it's only there to help you plan for the inevitable assault.
The trailer for Sons of the Forest has a lot of footage of that kind. Gathering sticks and turning them into campfires or tents is shown in the examples. It is possible to change one of these sticks into a spear, which may be used to hunt various animals for food or components, by accessing the menu.
Despite that, the game's voracious horde must be fended off to progress through the game. Sons of the Forest will feature cavern exploration similar to that found in the original game. And just like in the original, that's where the real terror lies.
Sons of the Forest Release Date
In 2022, Sons of Forest's official release is set for May 20, 2022. The game was recently postponed till 2022, and some speculated that we wouldn't see it until much later in 2022.
If you ask me, a May release would be preferable to one in the winter.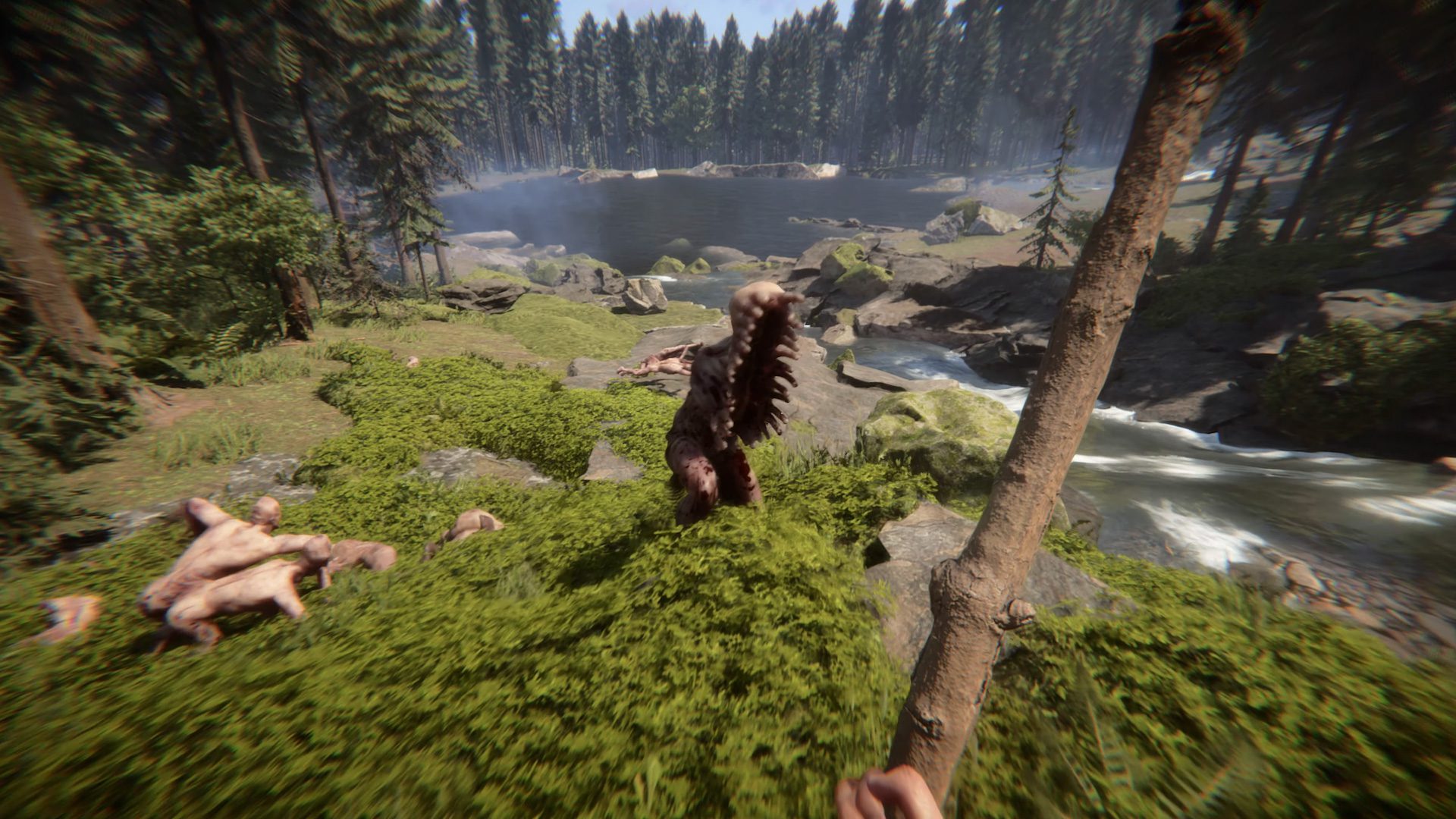 What platforms can I get Sons of the Forest on? 
Sons of the Forest, like so many other aspects of the game, is still under wraps, although it appears like the PC version of the game will launch first, with Playstation 4 and PS5 consoles perhaps receiving a version later on.
The first game was released for Microsoft Windows, but it was quickly transferred to PlayStation. No word yet on whether Sons of the Forest will be available on the Xbox One or Nintendo Switch, but logic indicates that those consoles should include the game.
Can I pre-order Sons of the Forest?
The wait isn't over yet! Because the May 2022 premiere date was just confirmed, so pre-order links won't be available for a while. Will inform you about the pe-order update as soon as any new information becomes available.
Follow GeeksULTD for more tech and gaming updates.